I think it's safe to say the pandemic completely put a wrench in the traditional self-care rituals most of us were practicing in early 2020. Over the past year and a half we've had to learn how to adapt to the 'new normal' (whatever that means) and prioritize our well-being in new ways. When we were stuck in isolation and confronted with ourselves, we couldn't ignore the fact that wellness practice was an important part of our overall wellbeing. From meditation to movement, most of us have experimented and created new routines but now with travel restrictions lifted, we don't have to practice in isolation!
RELATED: The 2021 Gift Guide for the Drink Lover >>>
If you've been longing for connection, guidance and community on your wellness journey, you may have just stumbled upon the perfect opportunity. The Talamanca Experience is a 10-day regenerative retreat in Costa Rice that focuses on regenerating your mind, body and spirit, exploring biodiversity with Indigenous leaders and learning about plant medicine and ancient Indigenous practices! Take wellness to the next level!
A Day on the Retreat
Travel and group wellness may have felt like a thing of the past last year but we're lucky to finally be in a position where these things are back and (hopefully) here to stay! A morning on the retreat will consist of an 'Awaken' practice led by Dannie that involves stillness of the mind, flow of the body and ceremony of spirit. After immersing yourself in gratitude, you can fuel up with smoothie bowls full of local, superfood ingredients!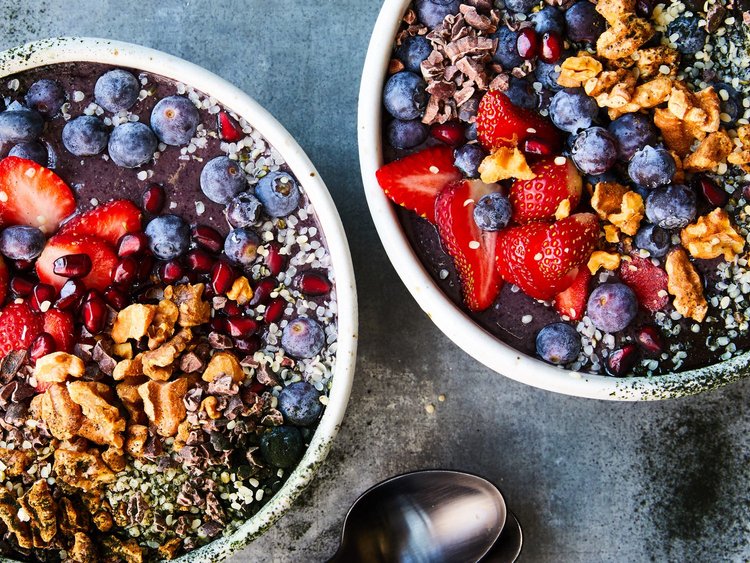 The afternoon will be full of excursions that will enable everyone to learn from local Indigenous community leaders. Think everything from cacao tours to hidden waterfall hikes! For lunch the group will explore local restaurants, cafes, roadside hubs and vegan kitchens! After a day of adventure and connection, practice movement in the spirit of playfulness with Julian's 'Movement Lab'. The evening practice will include team-based workouts, assisted massage, stretching and a feeling of unity.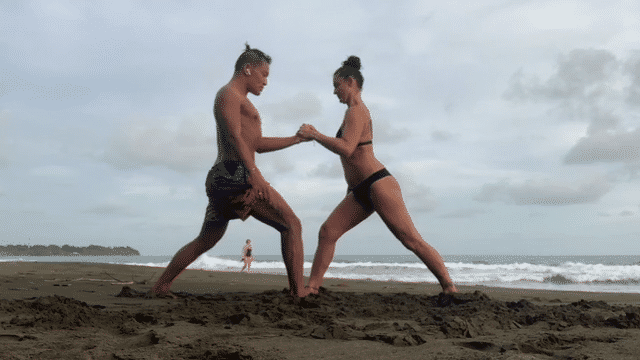 Finally, the night will conclude with a family-style dinner. Collaborative dining experience are an integral part of human relations and after a day of mindful connection with members on the team, winding down together over a meal is just what the doctor ordered!
The Talamanca Experience
From March 12-21, 2022, you can dive into your fitness and wellness journey with Dannie and Julian. The retreat will take place in Puerto Viejo, Costa Rica. Here's everything that's included in the $1699 early bird price (which lasts until December 21st):
Shuttle from airport to Puerto Viejo Club (1-way)
10 days, 9 nights stay at Puerto Viejo Club
Daily group activity transportation
Bicycles for local exploration
Daily Breakfast
5 Lunches
Daily Excursions (Farm Tours, Tastings, Surf Lessons, Entry Fees, etc.)
Daily Movement Classes (AM & PM)
1 Bodywork Session (Massage Therapy, Thai Massage, Reiki, Craniosacral Therapy)
Welcome Dinner
Farewell Luncheon
4 Virtual Onboarding Group Calls pre-retreat
Access to Private Facebook Group
For more information,click here!