The street food scene differs by country. In Canada, you'll sometimes see hot dog carts or shawarma trucks on the side of the road. Elsewhere, street food might mean mountains of noodles, or bite-sized morsels bursting with flavor. Today, we're shining a spotlight on six street food staples from countries across the globe. If you ever wind up in their neck of the woods, don't pass up the opportunity to thrill your taste buds.
RELATED: Impress the Family with Chef Michael Angeloni's Panettone Bread and Butter Pudding >>>
Here are some street food staples from around the world
Arancini: Sicily
Arancini translates to "little oranges," in reference to the color these rice balls take on after frying. In Sicily, the delectable morsels are prepared in droves, sold by street vendors and proper eateries alike. They consist of rice—often leftover risotto—wrapped around various fillings, then coated with bread crumbs and deep-fried. The two most popular variants of the dish are arancini al ragù, filled with meat sauce and peas, and the mozzarella and Béchamel stuffed arancini al burro.
Yakisoba: Japan
Take a stroll through any market in Japan, and you're sure to encounter this iconic stir fry. Yakisoba—literally "fried noodle"—is made with thin wheat noodles similar to those found in ramen. Said noodles, alongside hunks of meat and diced vegetables, are fried to perfection, then doused in a sweet-and-salty sauce. The finished product is often garnished with Japanese mayonnaise, seaweed powder, and bonito flakes. Yakisoba is equally delicious as a main course, side dish, or as the filling of yakisoba bread.
Currywurst: Germany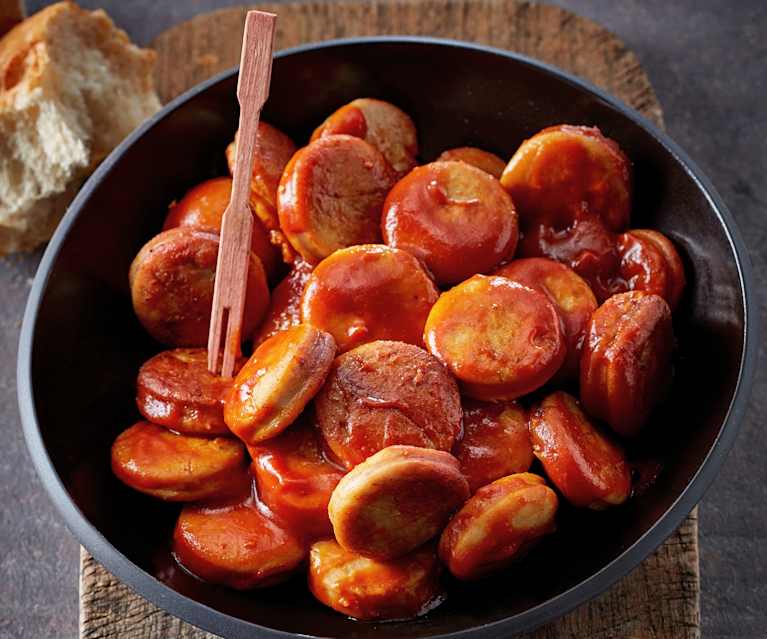 It's no secret that Germany loves its sausages. And for Germans on the go, a piping hot currywurst is their meal of choice. A bratwurst is first steamed, then fried until the casing is snappy. From there, the sausage is typically cut into bite-sized pieces before being smothered with ketchup and curry powder. If you're lucky, the currywurst will be complete with a side of fries. Altogether, this street food is meaty, sweet, and just the right amount of spicy. Give it a try; it'll be love at first bite.
Medu Vada: India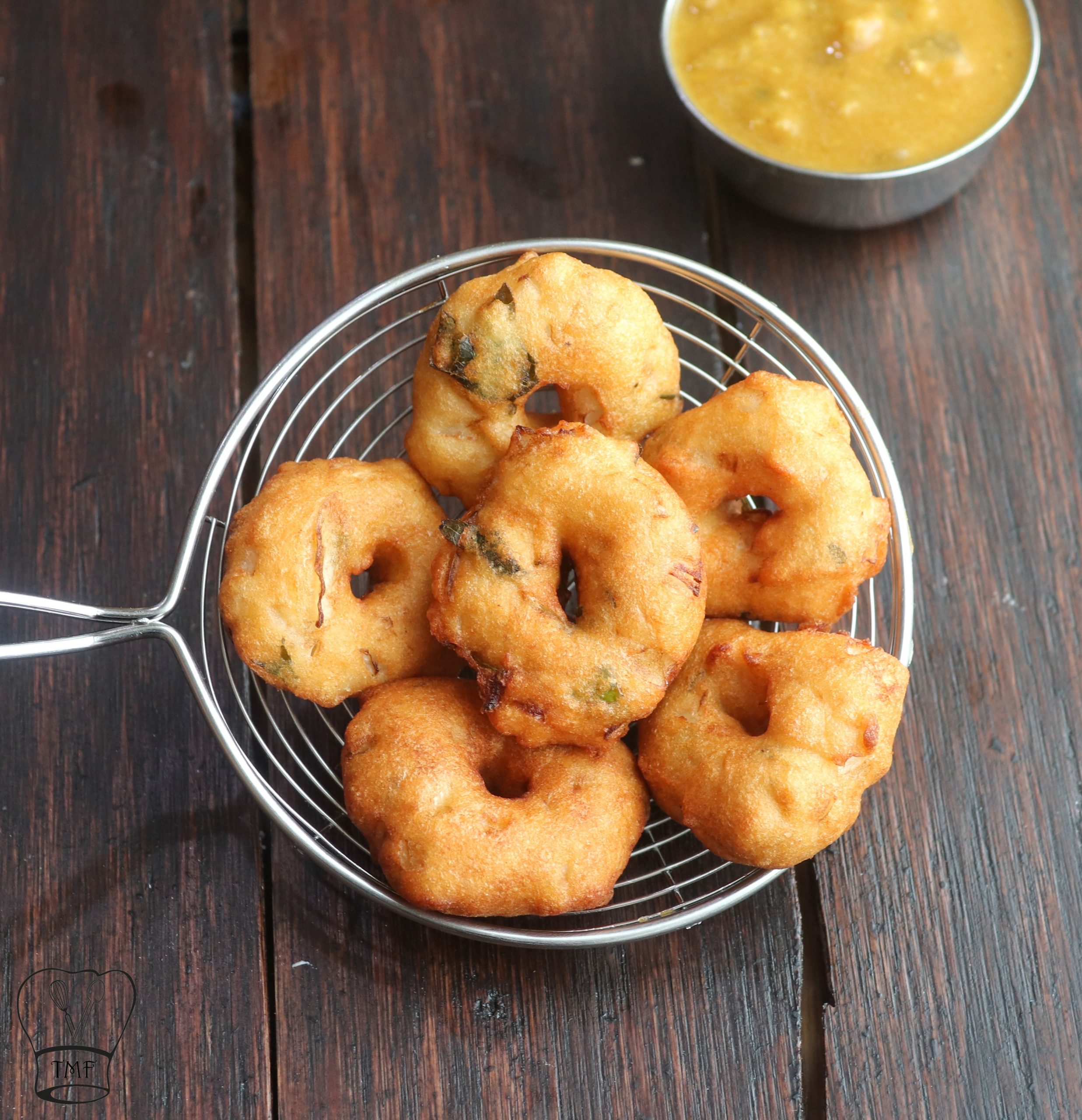 Supposedly, this tasty fritter first appeared in Maddur – a town in the state of Karnataka. Since then, it has become a staple of South Indian and Sri Lankan Tamil cuisines, often eaten for breakfast. Making these treats couldn't be simpler; black lentils and rice are coated in batter, then fried until the exterior is crisp, but the interior remains soft. Medu vada can be eaten two ways: hot, with sambar or coconut chutney on the side; or closer to room temperature, dipped in yogurt.
Elote: Mexico
Mexico has no shortage of spectacular street food. That said, few offerings are as widely beloved as elotes – Mexico's answer to corn-on-the-cob. Whether they're boiled in seasoned water, or charcoal-grilled until crunchy, the ears are cooked with the husks still on, imbuing them with additional flavor. Once cooked, the corn is shucked and dressed. Common toppings include chili powder, lime juice, and a fine dusting of cotija cheese. Fair warning: all it takes is one taste to get you hooked for life.
Gyeran-ppang: South Korea
This snack, consisting of batter wrapped around a silky egg, made its debut at the back gate of Inha University in 1984. Nowadays, it can be found on countless street corners in South Korea. Like Japanese takoyaki, a special machine is employed to ensure the egg bread comes out perfect every time. The baseline combination of runny yolk and soft, sweet bread is already to die for. Toss some parsley and ham into the mix, though, and it somehow gets even better.