If we tried to highlight every sausage worth trying, we'd be here all day. After all, there are hundreds of varieties, hailing from all around the world. Some are made with classic meats, like beef and pork, while others favor unorthodox options. Wine might be added to the mix, or left out in lieu of a complex spice mixture. Suffice it to say, there's a whole lot to choose from. If you ask us, though, newcomers and sausage lovers alike should consider the following six choices.
RELATED: Los Angeles Invites Canadians to Explore Its Splendors >>>
You have to try these sausages from around the world
Saveloy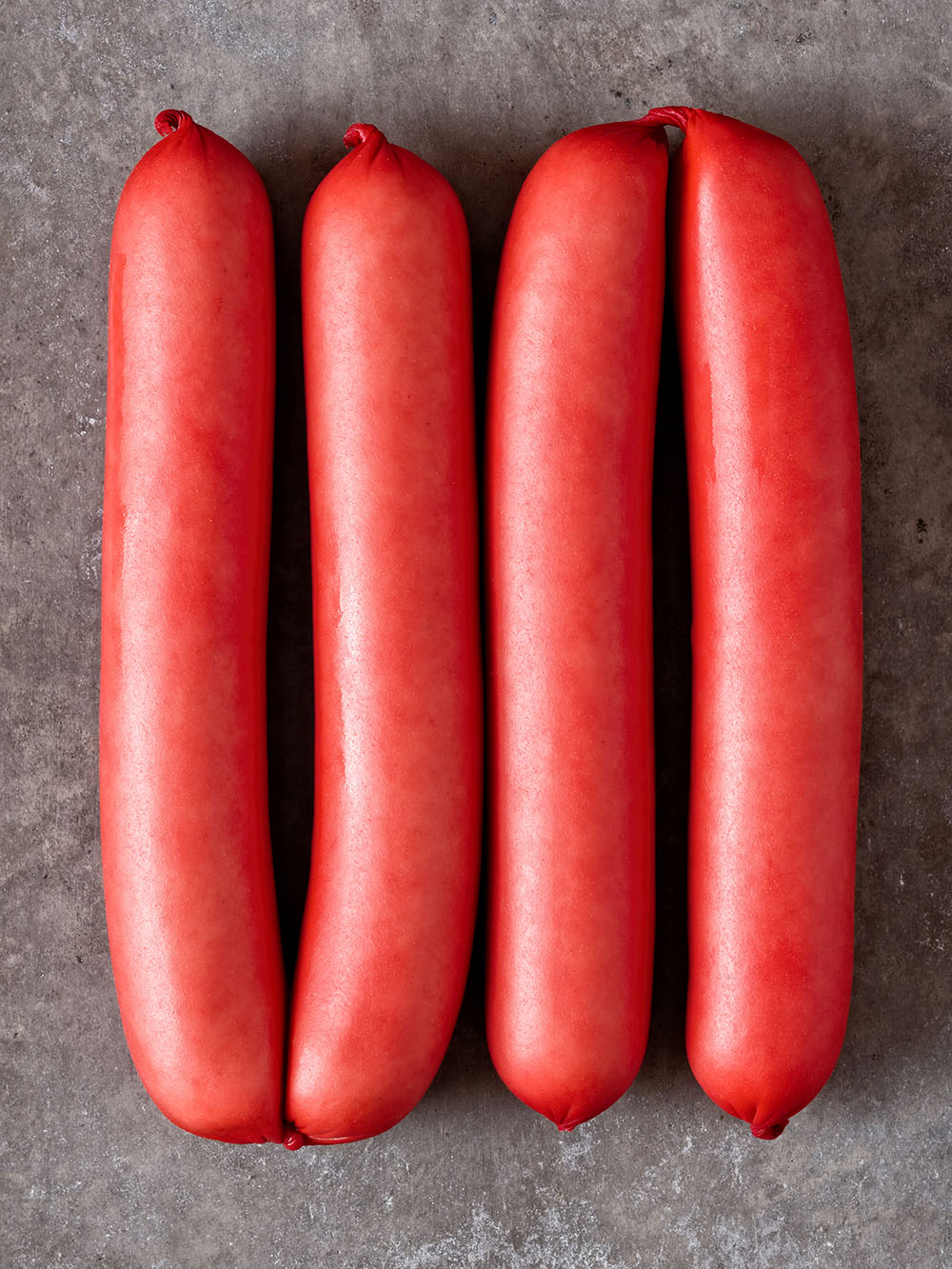 You'll find this pork sausage served in fish and chip shops across the United Kingdom. Saveloy is characterized by its vibrant red color, as well as a potent flavor profile, achieved by heavily seasoning its contents. Whether it's enjoyed plain, or battered up and deep-fried first, saveloy is at its best with a side of golden fries. Alternatively, it can be nestled in a bun with pease pudding and English mustard, then dipped in gravy or flavored water, thus becoming a "Sav dip" sandwich.
Chorizo
Originally hailing from the Iberian Peninsula, located between Spain and Portugal, chorizo has since spread around the world. Preparation varies by region. Spanish chorizo is made with chopped fatty pork, seasoned with smoked paprika, garlic, and salt. Meanwhile, in Mexico, variants made from beef, chicken, or venison are not uncommon. The majority of chorizo is fermented, cured, and smoked before being sold. These sausages are equally well-suited to a bit part in a larger dish, or the starring role on your plate.
Sujuk
This spicy fermented sausage is eaten throughout the Balkans, Middle East, and Central Asia. Sujuk is typically made from beef or lamb, though links full of horse meat can be found in Bulgaria, Kazakhstan, and Kyrgyzstan. After the components are blended and stuffed into casing, the ensuing sausage is dried until its moisture content falls below 40%. From there, it can be sliced and eaten as-is, or incorporated into a delectable dish. Sucuklu yumurta—literally "eggs with sujuk"—is a popular breakfast in Turkey, for example.
Noumboulo
Charcuterie boards on the island of Corfu always come complete with this tasty Greek treat. Noumboulo derives its name from the Venetian nombolo, meaning "loin." Fittingly, the sausage is made from whole pork tenderloin, which is cured with spices and marinated in wine. Once the meat is ground down, it's enclosed in natural casing alongside strips of fat, then smoked over a mixture of fragrant herbs. The final product is typically sliced thin and eaten on bread. Additionally, noumboulo makes for a popular hors d'oeuvre during the Christmas season.
Andouille
Andouille sausage was originally conceived in France. Nowadays, it's practically synonymous with Louisiana Cajun cuisine. Traditional andouille is made from pig tripe and intestines, as well as wine, onions, and seasoning. In the United States, meanwhile, the sausages not only incorporate garlic and peppers, but are often smoked twice to achieve their distinct flavor. While delicious on its own, andouille truly shines as a component in gumbo or jambalaya.
Weisswurst
When it comes to sausages, Germany is the undisputed king. And of its many offerings, weisswurst—literally "white sausage"—is easily among the best. These pale sausages consist of ground veal and back bacon, seasoned with parsley, lemon, aromatics, and spices. Because they are not smoked, or otherwise preserved, weisswurst will spoil if you don't use them fast. If you do, though, you're in for a flavor explosion that will knock your socks clean off.